An Electronic Monster #16 - Spaceship
光電獸 #16 - 太空船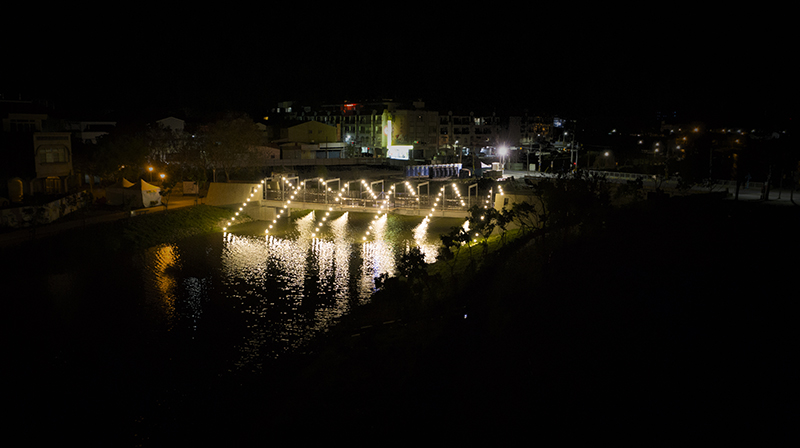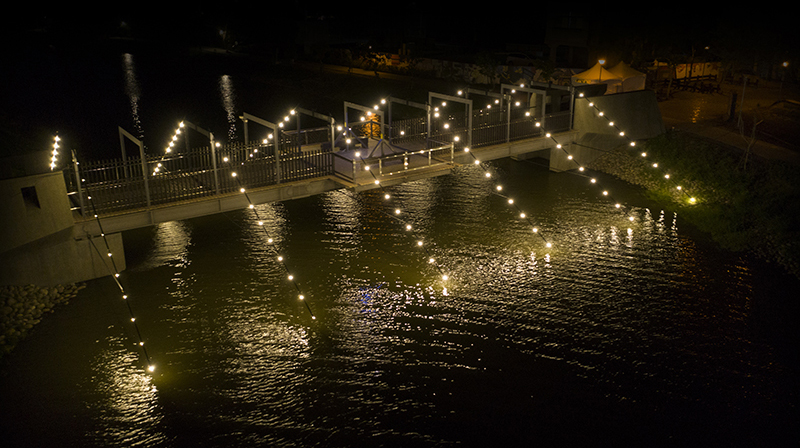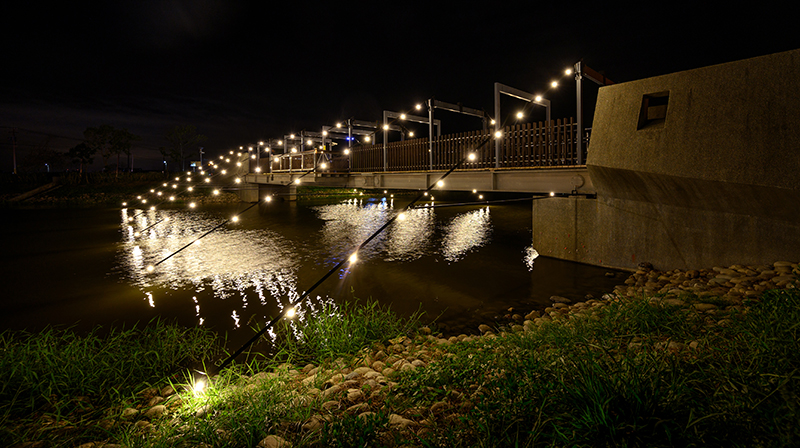 Site-Specific Installation
LED, Electronic devices, Speaker
30m (W) x 12m (H) x 30m (D)
2020

crew : TSENG Jui-Pin / 曾睿彬
special thanks : CHANG Tung-Sheng / 張東勝、LIN Orilla / 林育潔、LEE Chin Ni / 李金妮


In this work, the artist explores the relationship between humans and their build environments. Here he uses light and sound to convert a simple bridge into 'Spaceship'. The audience passes from one side to the other through a soundscape of movie special effects and are invited to make their own contribution to the sounds using the available microphones.
The lights of the spaceship respond and react to the sounds, so the audience becomes fundamental to both the creation of the art and the enjoyment of the work.


光電獸系列創作多是依造當地環境打造的作品,這次創造出一個虛實並存的空間,觀眾在橋內可透過聲音互動參與光的變化,配合大家在科幻電影裡面常聽到的聲音訊息,彷彿置身於太空船內部,另外,站在遠方觀賞時,則可看見不同的影像,透過虛實結合、時空交疊、營造出古老海港出現太空船的奇幻場景。