An Electronic Monster #17 - Ceiling ft.Sky Gallery
光電獸 #17 - 天花板 ft.天空藝廊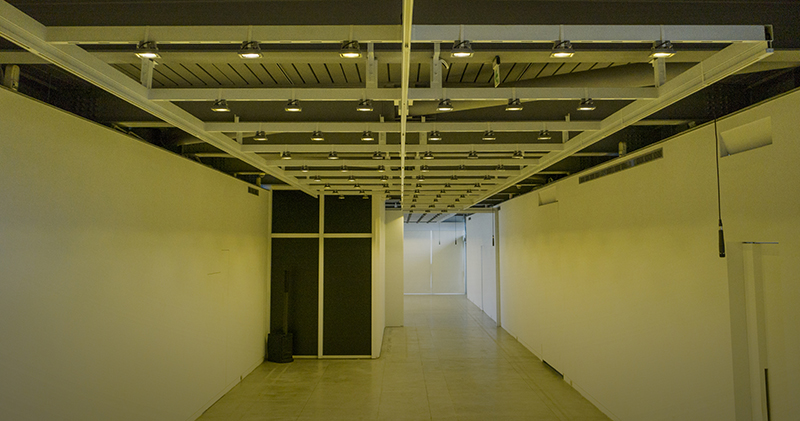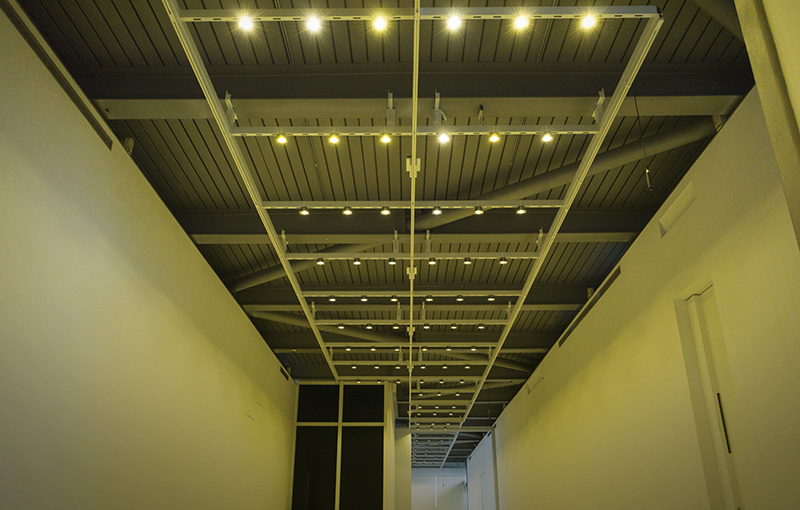 Site-Specific Installation
LED, Electronic devices, Speaker
7m (W) x 3.8m (H) x 44m (D)
2020

crew : TSENG Jui-Pin / 曾睿彬
special thanks : LIN Orilla / 林育潔、LEE Chin Ni / 李金妮


This piece were installed on the ceiling, which presents a different relationship between the wall and the ground and giving the ground for the audience.

It will be four microphone clearly visible in the space, it is a specific object to lead participant make a sound at it. They will find out that the sound they created will directly appear in the light in the exhibition, this allowed the audience from controlling light in the exhibition area though their own movement or interact with the audience together to create the sound and light in the exhibition area. The interaction in narrow sense was discussed in this artwork: sound, light, shadow. The generalized interaction were also be discussed: interpersonal communication. Whether the audience you know or you do not know them.

Light and electricity were always the main axis of Chung-Han YAO's creation. In the early days, he found out the most beautiful in the fluorescent lamp flicks by switching on or off them. Recently, he uses the computer program to control his artwork, attempts to present an ineffable state of work in the space, such as the unknown beast it exist.



將作品的主體安裝於天花板上,有別傳統藝術品位於牆面與地面的關係,將美術館的地面空間還給觀眾。

展廳的空間中會明顯地看到4支麥克風,麥克風是一個清楚的物件,將誘使觀眾對它發出聲音,會發現自己所創造出來的聲音將直接的影像到展區的燈光,使觀眾在展區內得以透過自身的移動控制展場的燈光,或是與展場內的觀眾產生互動,共同創造展區內的聲光控制。這件作品討論了狹義的互動:聲、光、影,也討論的廣義的互動:人與人的溝通,無論是熟識的觀眾或是彼此不認識的觀眾。

光與電一直是藝術家創作的主軸,早期利用電開關時間的切換找到日光燈閃爍最美的畫面,近期利用電腦程式控制,企圖在空間場域之中呈現一個難以言喻的作品狀態,如未知的獸存在。